Once you've signed in and you're on the dashboard, you'll see the dashboard navigation on the left and widgets on the right. To add users to Google My Business, click on the "Users" option on the left menu. This opens a new window.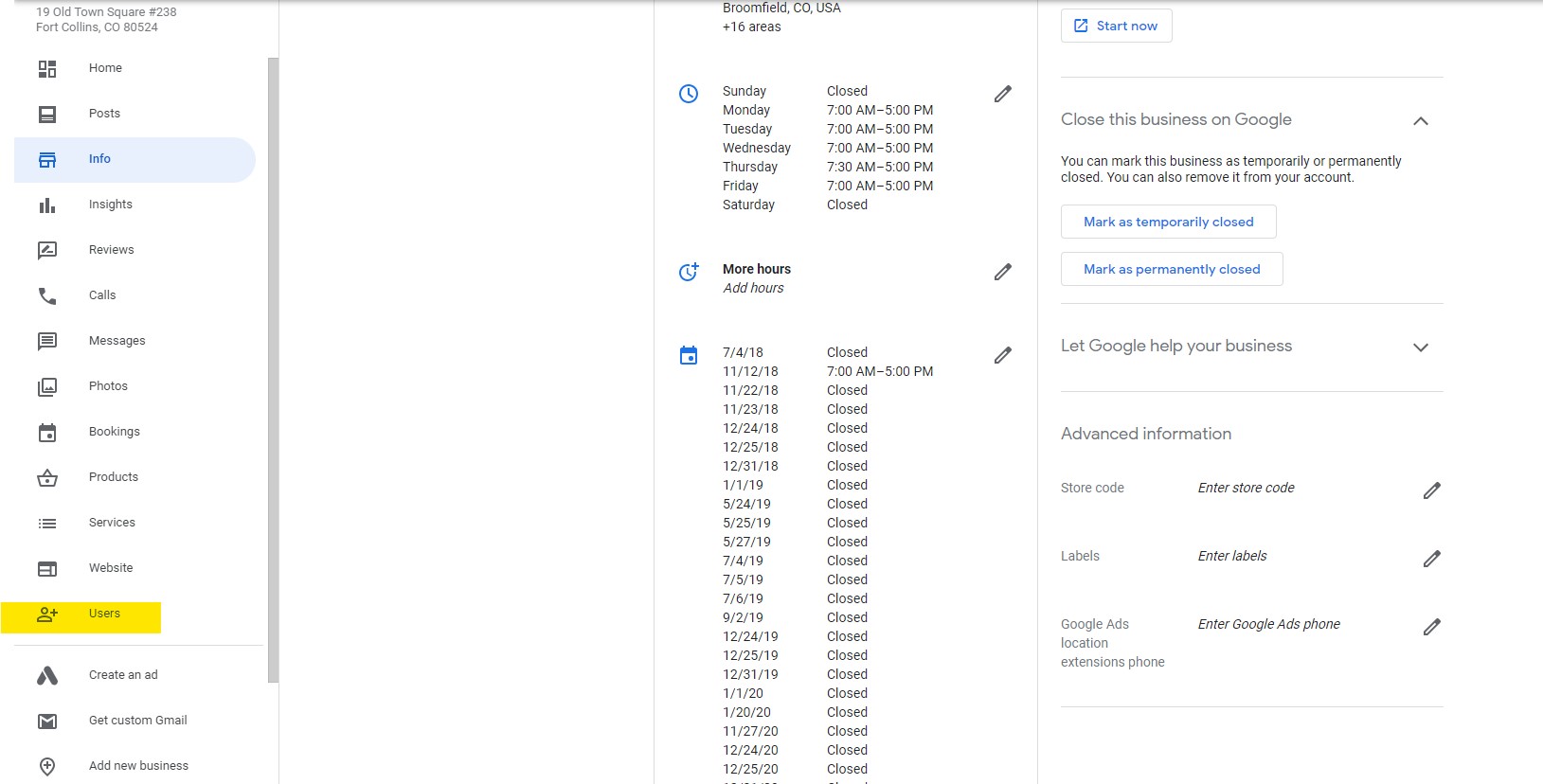 Step 2: Click on the "Invite New User" icon
The new window will list all users attached to the account. As an owner, you'll see the icon to invite new users in the top right corner of the window. Click this button.
Step 3: Add an email & select the user's role.
Enter the email address "orders@astash.com" and assign them a user role "Owner".
Step 4: Click Invite
After choosing the "Owner" role for the new user, you can click Invite. This automatically sends an email, prompting us to accept your invitation. When we accept, you'll receive a notification.